The First All-electric Mini, Now in India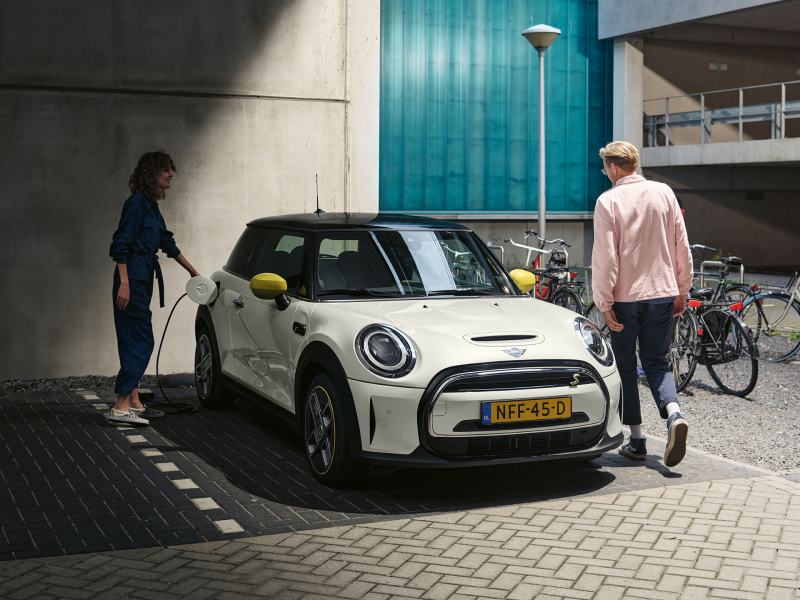 Powered for the roads of tomorrow, the first all-electric MINI is every bit of the original iconic MINI. Car lovers can now experience the legendary go-kart feeling, distinctive design, and premium quality of MINI, with an emission-free drive.
It is powered by a high-voltage battery with a capacity of 32.6 kWh, with the battery pack mounted under the floor. The battery placement gives the car an extra low center of gravity, improving stability, handling and making every bend more fun.
It has a Front-Wheel Drive with a Single Electric Motor that has a 184 hp output and 270 NM torque, which kicks in instantly, delivering acceleration of 0-100 km/h in 7.3 seconds.
Recharging this MINI is as easy as charging your phone. Overnight charging is more than enough to make you ready to roll in the morning. The car is offered with a standard AC Smart Wallbox which can be installed at your home or office.
With an AC output of 11kW, the Wallbox can fully charge the electric car in approximately 2 hours and 30 minutes. It has a range of up to 270 km on a single charge. It has been designed for the everyday driver and the driving range allows you to drive to work, run errands, and return home without needing another charge.
Space is of essence and the 4-seater car has 211 liters of space, which extends up to 731 liters of cargo space when the two rear seats are folded down.
The premium cockpit technology along with the sheer elegance and comfort of the interiors will leave you astounded.
The multi-functional instrument display of the electric MINI consists of a 5.0 inch/ 12.7 cm color screen in a sleek Black Panel design. The display exhibits details such as revs per minute, speed, charge level, mileage, temperature, and navigation instructions.
The all-electric MINI displays a bolder, modern bumper design and the car also has its iconic minimalistic front light rings. The aerodynamics have been significantly enhanced to improve the MINI's electric range.
The side scuttle design is stylish and practical, integrated with LED indicators, and features the Cooper SE in high gloss black with the yellow 'S' logo.
The 17-inch / 43.18 cm Electric Power Spoke alloy wheels round everything off in style. An innovative and efficient design is every MINI's cornerstone, and the all-electric MINI is no exception.
Apart from the environmental benefits due to zero carbon emissions, it has many potential financial benefits attributed to savings on fuel charges and oil changes that come with traditional petrol or diesel engine vehicles.
With India's flagship luxury car market growing competitive, the All-Electric MINI has an upper edge with its thanks to its design, quality, and performance.