Panigale V4 – The Most Powerful Bike Available in India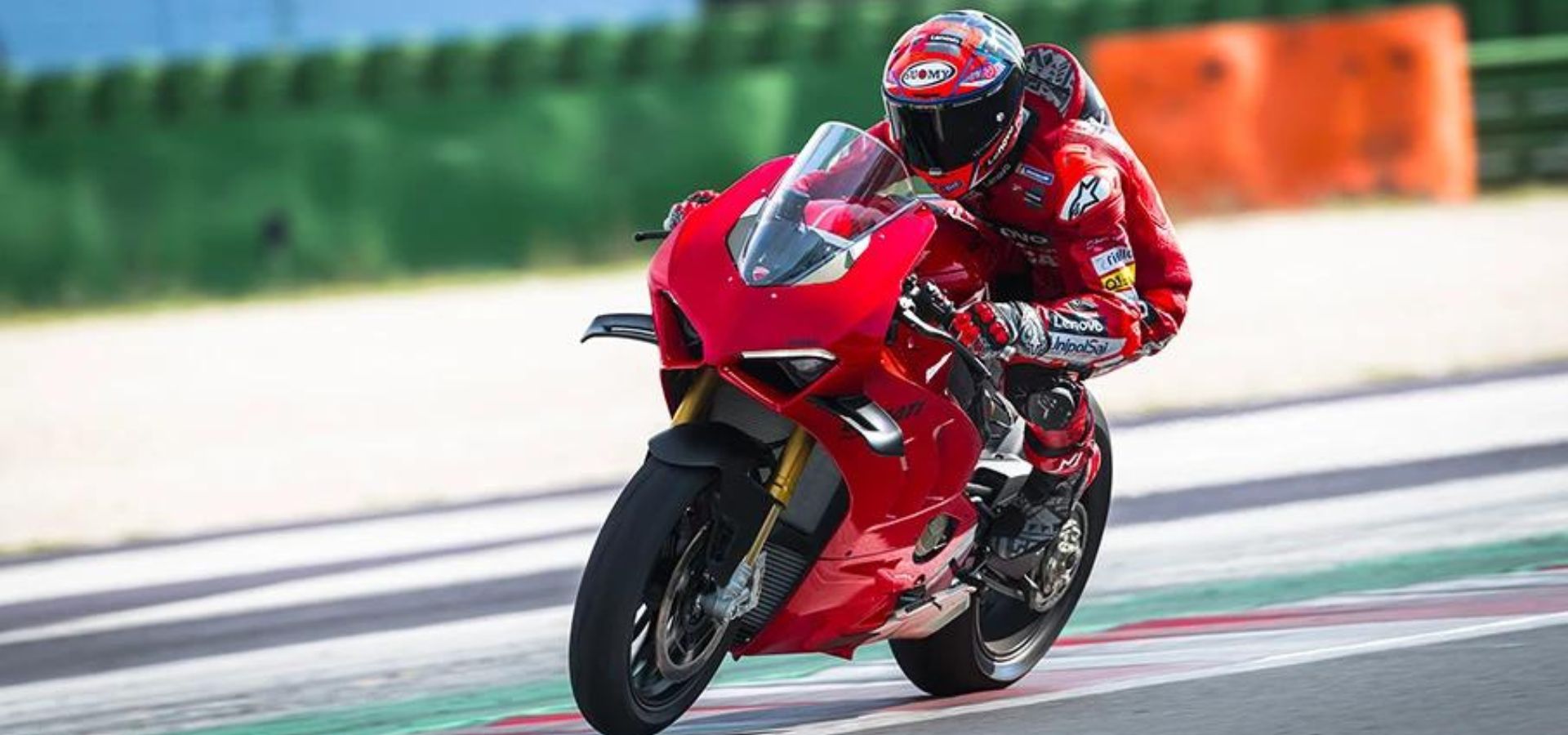 Ducati's flagship bike Panigale has been relaunched in India. Here's everything you need to know about the Italian exotic Panigale V4 and V4 S.
Aerodynamics:

One of the most important updates in Panigale V4 and V4 S is the aerodynamics package which is inspired by moto GP and was only available in the hardcore race track bikes like V4 R.
The windscreen is taller and more inclined towards the rider. It helps in reducing the airflow which maximizes the aerodynamic efficiency.
This aerodynamic appendages and the special design increase the load, which gives the bike more stability while cornering, braking and it is less likely to float in the air during high speed.
Engine:

The new Panigale V4 2021 is powered by the 1103 cc which continues to deliver 214 hp at 13,000 rpm.
To improve the V4 handling the suspension setup has been revised and now the emphasis is on the suspension stiffness, center of gravity, and chain force angle.

Electronics:

The Italian bike makers understand the science of safety while mastering the science of speed. Here's the list of electronics featured in Panigale V4 and Panigale V4 S. Which oversees every aspect of the rider.
ABS Cornering EVO
Ducati Traction Control (DTC) EVO 3
Ducati Slide Control (DSC)
Ducati Wheelie Control (DWC) EVO
Ducati Power Launch (DPL)
Ducati Quick Shift up/down (DQS) EVO 2
Engine Brake Control (EBC) EVO
Ducati Electronic Suspension (DES) EVO
The new Panigale V4 comes with the new Riding Mode strategy that allows the rider to make quick comparisons between two different configurations.
Price:

Panigale V4 is priced at Rs. 26.49 lakhs (ex-showroom price) and V4 S at Rs. 31.99 lakhs (ex-showroom price).
Added features in Panigale V4 S

With the additional 4.90 lakhs, the S variant features a fully adjustable Sachs suspension, a lead-acid battery, and cast-alloy wheels.