Unleashing the Beast: A Closer Look at the All-New Ducati Monster SP 2023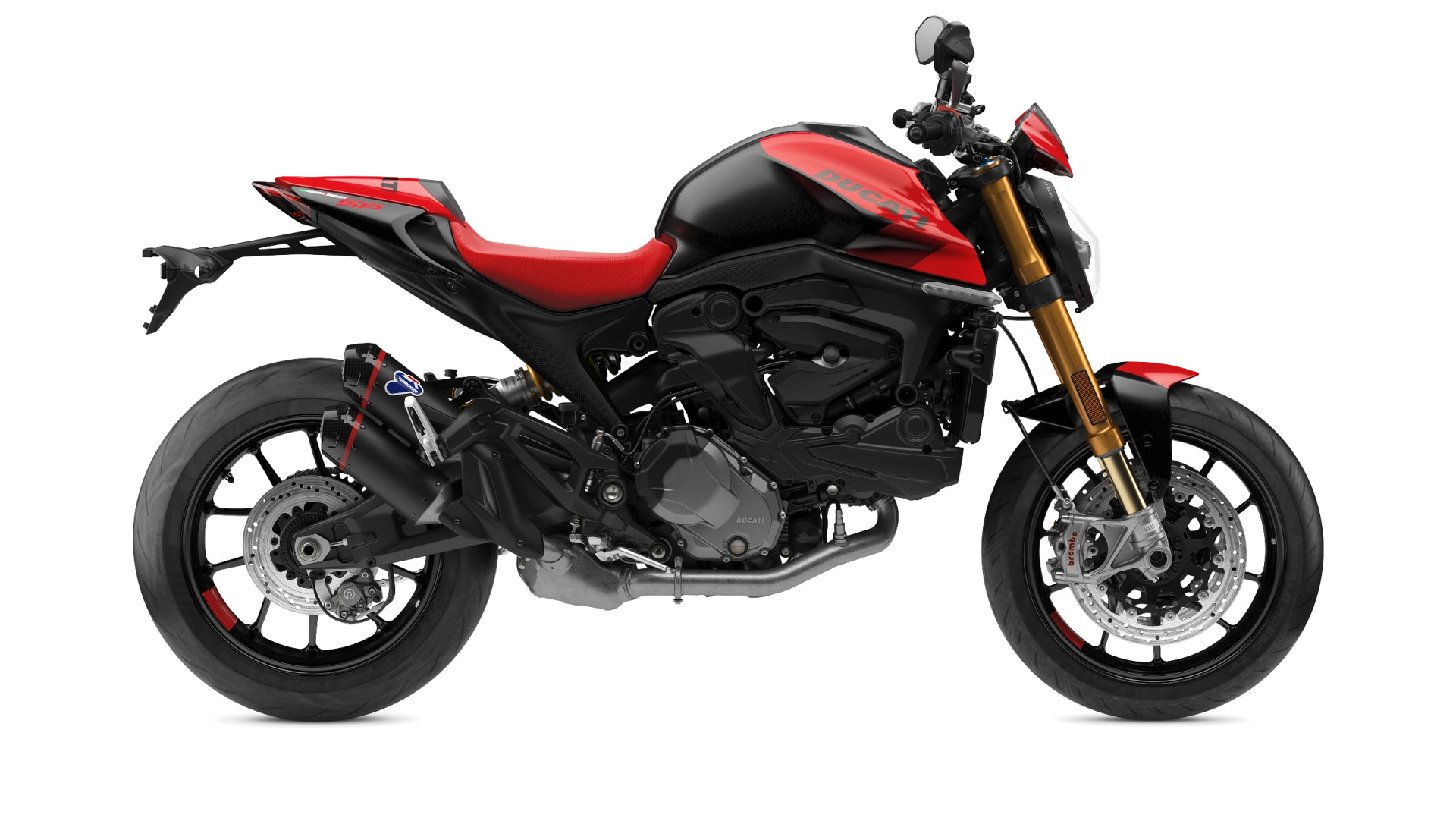 The Ducati Monster has been one of the most iconic motorcycles in the world since its inception in 1993. The combination of performance, style, and agility has made Monster synonymous with the Ducati brand. Over the years, the Monster has undergone several updates and redesigns, with the latest addition to the family being the Monster SP 2023. With a legacy of producing outstanding motorcycles, Ducati has once again proved their worth with this latest release. Let us tell you how!
Striking Design:
The Monster SP 2023 sports is a head-turner with its sleek and modern looks. This variant features a more modern and MotoGP – inspired livery, making its appearance sportier in comparison to other bikes. The bike has a sharp and muscular profile, with a fuel tank that has been redesigned to improve efficiency. With a full LED DRL headlight, the bike also features LED turn signals and tail lights. It is available in two colour schemes – Ducati Red and Aviator Grey.
Beast of an Engine:
The Monster SP 2023 comes equipped with a powerful 937cc Testastretta 11° engine, twin-cylinder, liquid-cooled motor that delivers 109.9bhp at 9,250rpm and a peak torque of 93Nm at 6,500rpm. The Ducati Monster SP top speed goes up to a stunning 150mph making it a force to be reckoned with on the roads.
Performance and Safety Features:
The bike also features a six-speed transmission, quick shift, and slipper clutch that make for smooth and seamless gear shifts.
The Monster SP 2023 boasts of with top-of-the-line suspension and braking systems with the Brembo braking system fully adjustable Öhlins suspension that ensures a smooth and comfortable ride, even on bumpy roads.
If that wasn't enough, additional features include a full-colour TFT display, LED lighting, and a wide range of rider aids such as multiple riding modes, cornering ABS, traction control, and wheelie control.
Let's talk money – Ducati Monster SP On Road Price:
To know the Ducati Monster SP on road price in Mumbai contact us.
Conclusion:
Overall, the Ducati Monster SP 2023 is an impressive addition to the Monster family that offers a powerful engine, sporty aesthetic and top-of-the-line features. If you're looking for a high-performance bike that can handle anything you throw at it, the Ducati Monster SP 2023 is your best match!