Two months back Lamborghini celebrated 100 units of Urus sales. Surprisingly, most of owners in India have opted for sportier paint shades, rather than going for white and shades of grey, with yellow being the most popular color of them all.
Soon after acknowledging this trend, Lamborghini launched Urus Pearl Capsule Edition in India. Here's everything you need to know about Urus Pearl Capsule Edition.
Exterior:
The Pearl Capsule comes with numerous interior and exterior styling details fitted as standard over our regular Urus.
Going by its name, this particular sports car can be identified in three soothing colours; Verde Mantish (Lime Green), Giallointi (Yellow) and Arancio Borealis (Orange).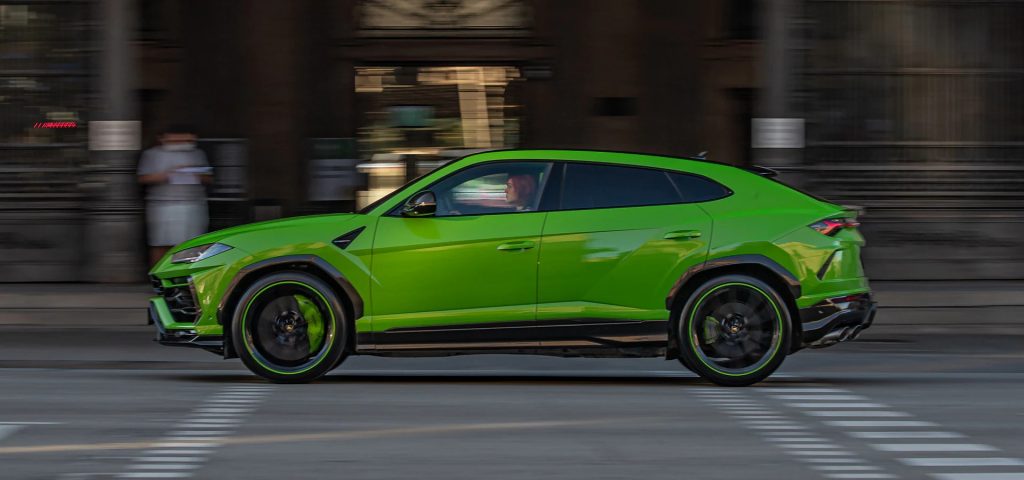 Abiding by our strict protocol, all these colours are in high gloss with four layers of paint treatment. While Urus has its elements in the matte finish, for the Pearl Capsule; Lamborghini went an extra mile in adding dual-tone paint that covers the bumpers, ORVMs, wheel cladding, body skirts, and the roof.
Another upgrade that needs to be highlighted is the new 23-inch high gloss alloy wheel on the Pearl Capsule Edition whereas it's 21-inch for the standard Urus.
Lastly, what we have seen on the standard version in terms of Quad exhaust tips (Brushed silver); comes in a darker matte finish on the Pearl Capsule edition.
Interior:
The two-tone colour scheme continues in the interior as well. On the seats, on the center console, and even on the door. Bits of these trims would have usually been silver or gray in the standard Urus, but now it's not only black, it has gloss carbon fiber in the cabin as standard. Some of these aesthetic changes are exclusive to the Pearl Capsule Edition like the Urus lettering on the backrest with the Italian flag and 730-watt amplifier with 17 speakers set up.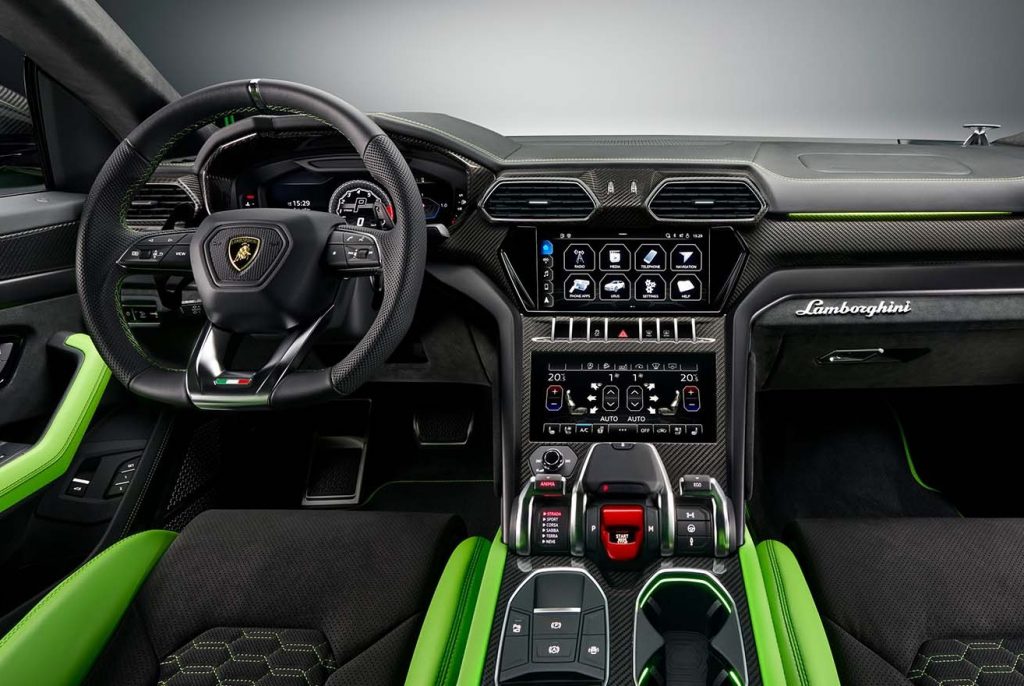 The changes are mostly aesthetic. The engine remains the same. it continues to draw power from 4.4-liter turbocharged V8 engine. The motor develops 641 bhp and 850 Nm of peak torque, paired with 8-speed automatic transmission. This model gets all-wheel-drive. It can go from 0-100 kmph in just 3.6 seconds and has a top speed of 305 kmph, making it one of the fastest SUVs in the world.
Price:
The ex-showroom price of Lamborghini Urus Pearl Edition is starting from Rs 3.8 crore. Which is a load of money but Hey!! We are talking about the fastest SUV in the world.