The Joy of owning a BMW is incomparable! Exceed the confines of just good enough and experience pure driving pleasure with BMW's most anticipated new launches of 2023 in gasoline-powered, electric & hybrid models.
Latest Launches:
BMW Z4:
Experience the exhilaration of driving with the BMW Z4 Roadster. The BMW Z4 Roadster provides a dynamic driving experience as well as agility and smart support features. The Z4 achieves exceptional performance with its cutting-edge technology, high-performance drivetrain, and suspension components. The digital technologies in the roadster increase both comfort and safety during the ride.
The Z4's powerful engine and nimble handling make it a blast to drive, whether you're cruising on the highway or winding through the city streets. The Z4 comes standard with a variety of intelligent assistance systems that can help you stay safe on the road, such as lane departure warning, blind spot monitoring, and a head-up display.
If you're looking for a sporty, agile, and safe convertible, the BMW Z4 Roadster is the perfect car for you.
BMW M4 Competition Coupé: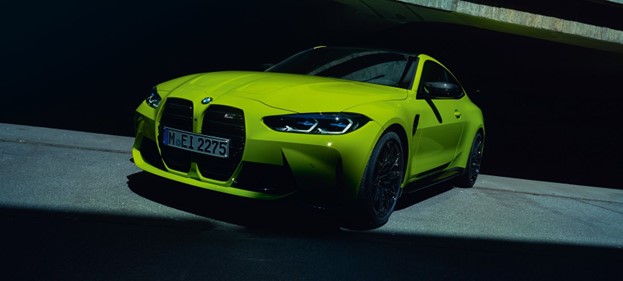 With the BMW M4 Competition Coupé with M xDrive, you'll be on the edge of euphoria. With its high-performance BMW M TwinPower Turbo inline 6-cylinder petrol engine producing 510-hp and various drivetrain and chassis technology, this sports coupé provides pure adrenaline dynamics.
BMW M2 Coupé: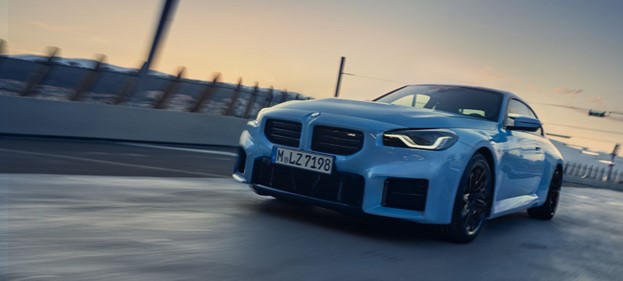 The all-new BMW M2 Coupé is a high-performance starting at ₹98 lakh, is designed to deliver exhilarating performance and driving dynamics.
The BMW M2 engine produces 460PS/550Nm from a 3-litre twin-turbo inline-six petrol engine coupled to a standard 8-speed automatic gearbox or an alternative 6-speed manual gearbox. The automatic gearbox takes 4.1 seconds to get to 100kmph while the manual gearbox takes 4.3 seconds. The top speed is limited to 250kmph, however with the M Driver's Package, it can be increased to 285kmph.
A thrilling experience like never before, the M2 Coupé promises pure driving pleasure!
BMW XM: The first electrified Pure M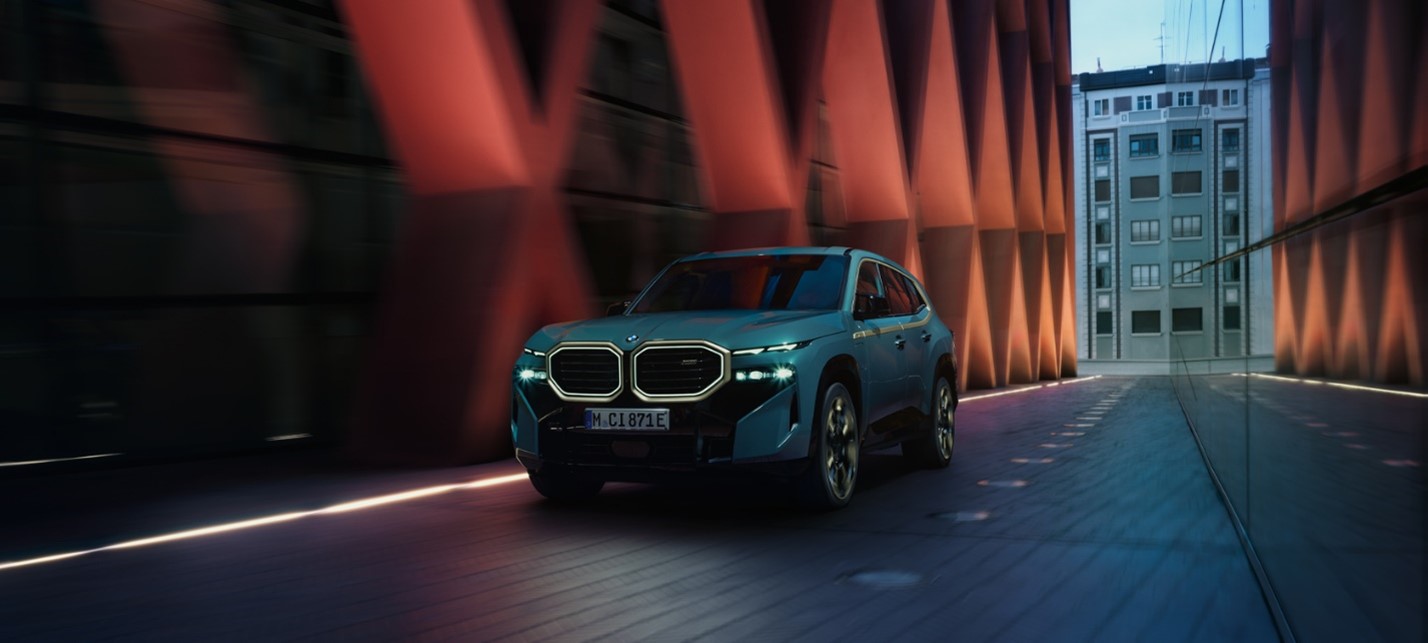 Starting at 2.6 Cr, the new BMW XM combines a striking appearance with the high performance of a BMW M and potent plug-in hybrid technology. Equipped with a twin-turbocharged V8 engine that delivers 617 horsepower, the XM is not just powerful, but also opulent. The inside is sumptuous, featuring a 12.3-inch digital instrument cluster and a 14.9-inch touchscreen infotainment system. The XM also includes a variety of innovative safety technologies as standard, such as adaptive cruise control, lane keeping assist, and a head-up display.
The BMW XM will undoubtedly turn heads. It is a powerful, opulent, and technologically advanced SUV that is sure to satisfy even the most discerning driver.
BMW M340i: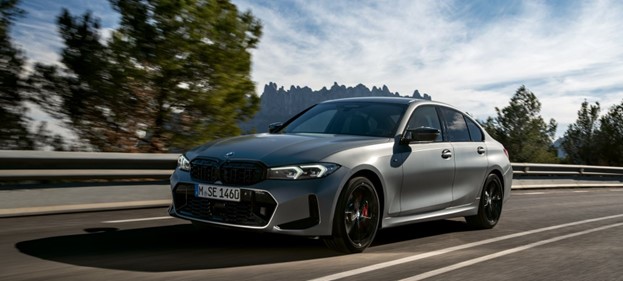 In its new sporty style, the new BMW M340i provides exceptional driving dynamics as well as technologically advanced driver support. It is powered by a twin-turbocharged 3.0-liter inline-6 engine that produces 473 horsepower, 13.02 km/l combined fuel consumption and 182 grams per kilometer CO2 emissions. The BMW M340i flaunts a driver-oriented cockpit and cutting-edge BMW Curved Display with touch-based operation.  The M3 also comes standard with a number of performance features, including a high-performance braking system and a variable-ratio steering system.
BMW M340i is a powerful, agile, and intuitive sports sedan that will truly leave you thrilled.
BMW X3 M40i: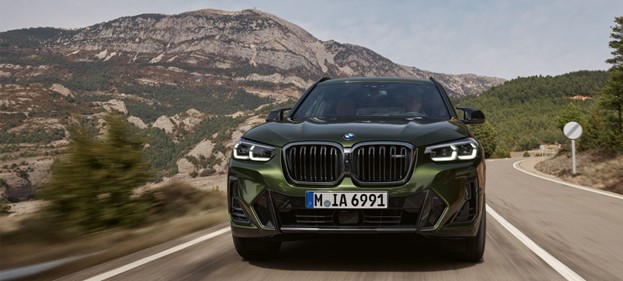 Starting at 86.5L, the BMW X3 M40i is made for you if you're looking for a luxury compact SUV that blends power, style, and explosive performance. This incredible vehicle takes the already impressive BMW X3 and amps it up to a whole new level of thrill. The X3 M40i is powered by a 3.0-liter TwinPower Turbo inline-six engine that generates 382 horsepower. This beast is coupled to an eight-speed automatic gearbox, which provides seamless shifts and lightning-fast acceleration. It accelerates from 0-100kph in 4.9 seconds and its highest speed is limited to 250kph.
Whether you're zipping down the highway or navigating twisty mountain tracks, the X3 M40i will leave you beaming. The BMW X3 M40i has merged power and passion to give you an experience that's truly priceless.
BMW i7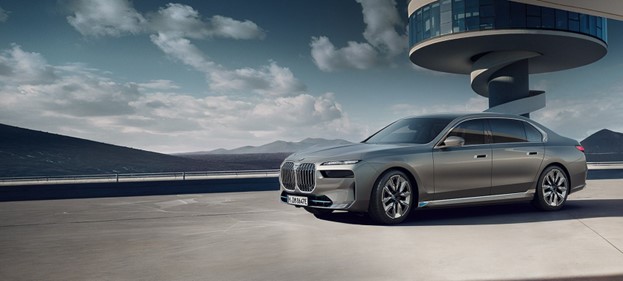 The first ever fully-electric BMW i7 sedan starts at 1.95 Crores. The BMW i7 is powered by a dual-electric motor setup with an output of 544PS and 745Nm, all fed by a 101.7kWh battery pack. With its impressive WLTP-certified range of 625km, the i7 can go the extra mile without worrying about range. Charging the battery is also convenient as it can be topped up from 10 to 80 percent in just 34 minutes using a 195kW charger. Furthermore, the BMW i7 shares features with the new-generation 7 Series, which include a 31.3-inch 8K touchscreen display for back-seat passengers, a 12.3-inch curved digital cockpit, a 14.9-inch infotainment system, powered front and rear seats with massaging function, and ambiance lighting.
The BMW i7 is designed to ooze flair and personality, from the 'Iconic Glow' Illuminated Kidney Grille and the stunning Swarovski Crystal headlamps to the L-shaped back lights making it a perfect choice for all those who want luxury along with sustainability.
Upcoming Launches (expected):
BMW iX1: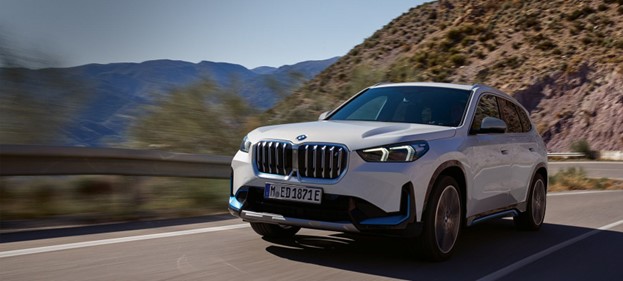 The BMW iX1 is a highly anticipated electric compact SUV that is expected to hit the Indian market in October 2023. With an estimated price range of ₹60-62 lakh, the iX1 intends to thrill Indian consumers seeking for an ecologically conscious yet luxurious vehicle with an exciting driving experience.
The BMW iX1 is likely to sport distinctive features and cutting-edge technology, including luxurious interiors, modern infotainment system, advance driver assistance and an advanced electric engine with remarkable performance and efficiency all making it a highly desirable SUV.
BMW X5 Facelift:
The BMW X5 Facelift is a revamped version of the beloved X5 SUV that is expected to be available in India from in August 2023. With an expected price range of 90 lakh to 1 crore, the X5 Facelift offers to provide Indian consumers with a smooth and updated driving experience.
The BMW X5 Facelift will probably include an array of new features and design elements that will boost the vehicle's overall attractiveness. 
BMW X6 Facelift
The BMW X6 Facelift is a sleek SUV with a revised look that is anticipated to be sold in India from in November 2023 with a predicted price range of 1-1.11 crore.
The BMW X6 Facelift is expected to include a number of upgraded features and visual enhancements that will increase its sportiness and attractiveness. The modified crossover-SUV, which is now standard in M Sport trim, might have extensive cabin layout changes along with a few design tweaks. The 3-litre petrol and diesel powertrains will be supported by an upgraded 48-volt mild-hybrid system. A 4.4-litre turbo-petrol V8 powerplant with 538PS and 750Nm is also predicted to be available.
Infinity Cars, Mumbai
Infinity Cars is a leading luxury car dealership in Mumbai. We offer a wide selection of new BMW cars and used BMW cars, and we are always happy to help you find the perfect car. Contact us today to learn more about our new BMW models.